LiDAR sensors for robotic systems
LiDAR (Light Detection and Ranging) technology assists robots to navigate their surroundings by providing object perception, object identification and collision avoidance. LiDAR sensors provide information in real time about the robot's surroundings such as walls, doors, people and other objects. LiDAR can assist robots to carry out a wide range of tasks and to operate autonomously.
Applications include
Warehouse logistics
Industrial automation
Deliveries
Security
Research projects
Case studies
Trimbot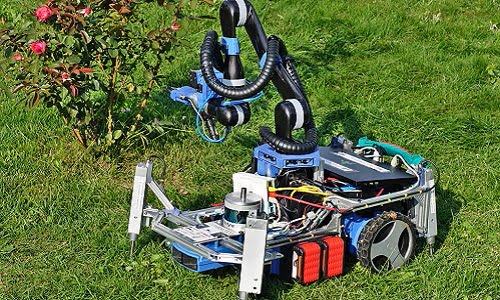 Researchers led by the University of Edinburgh developed an autonomous robot that can prune garden roses and bushes.
Suitable products
Velodyne Puck (VLP-16)
Velodyne Puck 32MR (VLP-32MR)
LeddarTech M16-Laser
LeddarTech M16-LED
LeddarTech Vu8