LiDAR sensors for hydrographic surveys
LiDAR (Light Detection and Ranging) can add value to inshore, nearshore and inland waterway surveys by recording 3D point clouds above the water line. This data complements and can be collected at the same time as underwater sensor data such as single or multibeam echo-sounders, sub bottom profilers and sidescan sonar. Deploying survey boats is expensive and simultaneous data collection saves valuable time and money. The resultant collective 3D data forms a complete picture of above and below the waterline and ensures all data for a site/project is collected irrespective of the state of the tide at the time of collection.
Example using the Velodyne Puck to gain the complete picture
A 360° 3D LiDAR point cloud dataset provides rich detail to inform better decision-making, for example, when redesigning ports and harbours, managing inland waterways and determining the structural condition of reservoirs. The above LiDAR imagery perfectly compliments the data from your bathymetric contour map below the water surface.
Integrating a Velodyne Puck (VLP-16) LiDAR scanner to an already mobilised survey boat is very simple and straight forward. The capital cost of a Puck (VLP-16) is minimal so the overall additional cost to deploy and collect LiDAR data as part of your hydrographic survey project is small. In addition, the online hydrographic software package you are probably already using most likely has Plug & Play support for a Velodyne LiDAR scanner. This means you'll be familiar with the approach to post processing LiDAR data as it's the same as for multibeam surveys.
The hydrographic software packages which already support Velodyne LiDAR products include HYPACK, QINSy, EIVA and CARIS which include Plug & Play support enabling time-synchronisation between the LiDAR scanner and the main navigation system.
Applications include
Ports and harbours
Inland waterways and reservoirs
Shoreline mapping
Dredging and coastal defences
Case studies
Read how SeaBed B.V. optimised dredging operations at two silted reservoirs in Switzerland.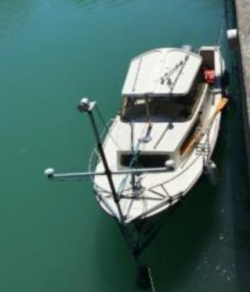 Suitable products
Velodyne Puck (VLP-16)
Velodyne Ultra Puck (VLP-32)
Velodyne HDL32