LiDAR Sensors for Autonomous Vehicles
We are witnessing a huge growth in the development of autonomous vehicles and LiDAR (Light Detection and Ranging) is an integral sensor to enable autonomy. LiDAR provides the crucial real time perception data allowing autonomous vehicles to operate reliably and safely at speed.
Whether providing a full 360° 3D view through the Velodyne LiDAR product range or 2D solid state, mid to short range LiDAR through LeddarTech, Mapix technologies have a suitable solution for you.
Main applications
Self driving cars/ robotaxis
Autonomous shuttles/ buses
Commercial vehicles
Traffic monitoring
Autonomous farm machinery
Case studies
StreetDrone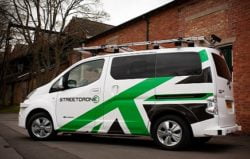 StreetDrone are using the Velodyne Puck on their StreetDrone Twizy and Velodyne Ultra Puck on their eNV200 platform for  autonomous driving in urban environments. See more here
Edinburgh University Formula Student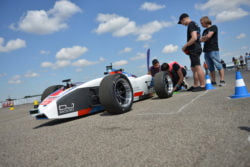 Winners for the second year running, students supported by sponsorship and mentoring from Mapix technologies race their autonomous car around Silverstone. See more here
Grampian Transport Museum
Mapix technologies created an interactive display using a LeddarTech LiDAR sensor to illustrate how an autonomous car makes decisions when faced with an approaching pedestrian. See more here
Suitable products
Velodyne Puck (VLP-16)
Velodyne Puck 32MR (VLP-32MR)
Velodyne Puck (VLP-32)
Alpha Prime (VLS-128)
LeddarTech M16-Laser
LeddarTech M16-LED