Leddar M16-Laser
The Leddar LiDAR M16-Laser sensor module provides solid state, wide beam 2D flash illumination, with 16 independent active elements. Packaged with a compact, lightweight design the M16-Laser creates versatility and reliability with rapid, continuous, accurate detection, without any moving parts.
A robust system for use indoor and outdoor (when enclosed from the elements), operating in a wide temperature range -40°C to 85°C. The system is not affected by ambient light working both during the day and night. With a solid state design it has no motorised mechanisms which provides for high reliability and robustness. The M16-Laser is easy to integrate and comes with software development kit, Leddar Enabler SDK with user friendly API with C libraries and code examples.
Using a laser source to achieve longer ranges than the M16-LED. The M16-Laser has a narrower and better-defined vertical Field of View (FoV) in a smaller form factor than the M16-LED, but is slightly more expensive than the LED variant.

The LeddarTech M16-Laser is CE marked to provide assurance that it meets all required European legislation.
Available in a variety of configurations for a wide range of fields of view and range. Speak to us for further information on the right sensor for your requirements.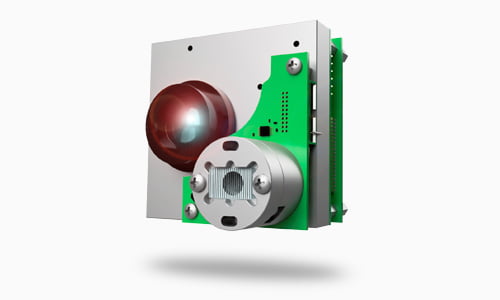 Technical specification
Various beam options for optimised field of view (FoV)
Up to 165m range
Rapid data acquisition time (up to 100Hz)
Class 1 eye safe laser 905nm
Unaffected by night and day light conditions
Dimensions: 66mm x 64mm x 64mm
Weight: 182 – 255grammes
Recommended applications
Traffic data gathering
Pedestrian detection
Perimeter protection/ security
Navigation redundancy
Vehicle profiling
Smart city data
Velocity measurement
Collision avoidance
Blind spot coverage
Reduncancy for navigation
Most popular variants
Leddar M16 multi-element sensing module – Laser 48° x 3°
Leddar M16 multi-element sensing module – Laser 48° x 0.3°
Leddar M16 multi-element sensing module – Laser 19° x 0.3°
Leddar M16 multi-element sensing module – Laser 100° x 3°
Optional extras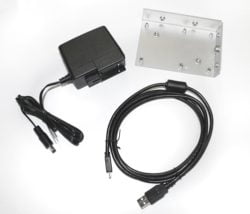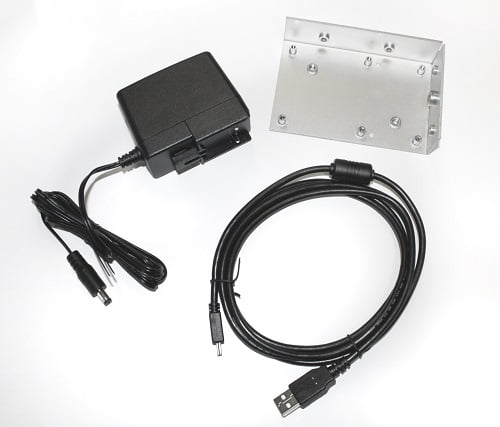 M16 Starter Kit, includes: Bracket, 24VDC power supply, connector and cables, green connector (screw connection)
Price indication £
(Relative to range of scanners available from Mapix technologies)
Downloads and media
Autonomous shuttles, 2D flash LiDAR for blind spots. Download the application note