High resolution and optimal long-range LiDAR sensor for the autonomous vehicle market. Unmatched for perception, Field of View and range for autonomous cars, trucks, and robotics. Now available for orders and delivery.
Helping to improve vehicle safety with 360 degree surround view and 40 degree Vertical Field of View.
Excellent performance in different lighting conditions, including retro-reflectors and sunlight
Range up to 245m – 10% targets >220m typical – 5% targets >150m typical
Detection of dark and low reflectance objects at far distances, eg dark vehicles, tyres, pedestrians
Detecting potholes and road cracks
4.8 million points scanned per second, allowing detection and tracking of vehicles, pedestrians, cyclists.
No need for active cooling with improved efficiency allowing longer vehicle operating times
Improved sensor-to sensor interference mitigation
Eye safe Class 1 903 nm wavelength

The Velodyne LiDAR scanners are all CE marked to provide assurance that it meets all required European legislation.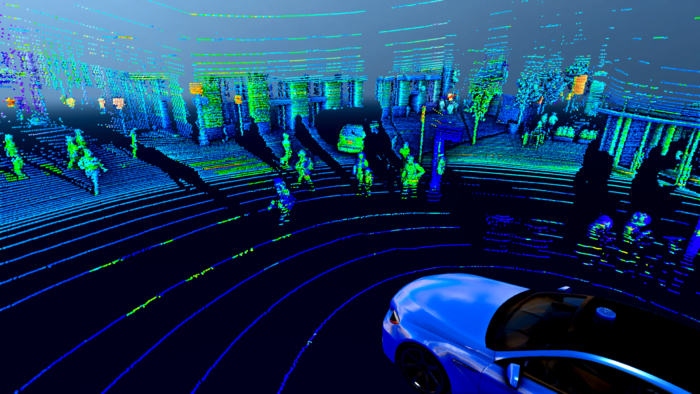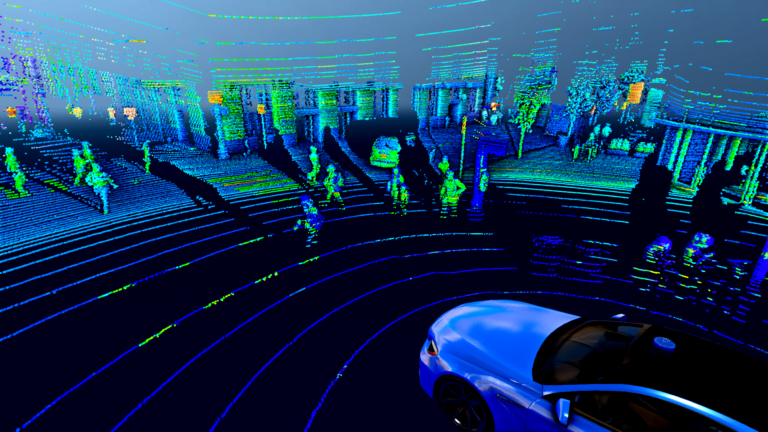 Technical specification
Horizontal Field of View: 360°
Vertical Field of View: 40° (-25° to +15°)
Range: Up to 245m
Minimum Angular Resolution: 0.11°
Up to ~4.8 million points per second
Environmental Protection: IP67
High volume, automotive grade contract pricing
Dimensions:
Weight:
Price indication £££
(Relative to range of scanners available from Mapix technologies)
Downloads and Media
Compare the Alpha Prime with other LiDAR sensors in the Velodyne product range.
The Alpha Prime in action