Mapix technologies announce sponsorship of University of Glasgow Formula Student team
Posted on December 1, 2021 in News
Mapix technologies are expanding its' support of Scottish Universities Formula Student autonomous car teams, by announcing their partnership and sponsorship with the University of Glasgow Formula Student team, known as UG Racing.
The Formula Student competition, run by the Institute of Mechanical Engineers (ImechE), is now in its 23rd year. Over 100 university teams travel to Silverstone each July to compete in both static and dynamic events. In 2018 a new autonomous category was added to the competition. Formula Student Artificial Intelligence (FS-AI) events include acceleration, sprint and track drives.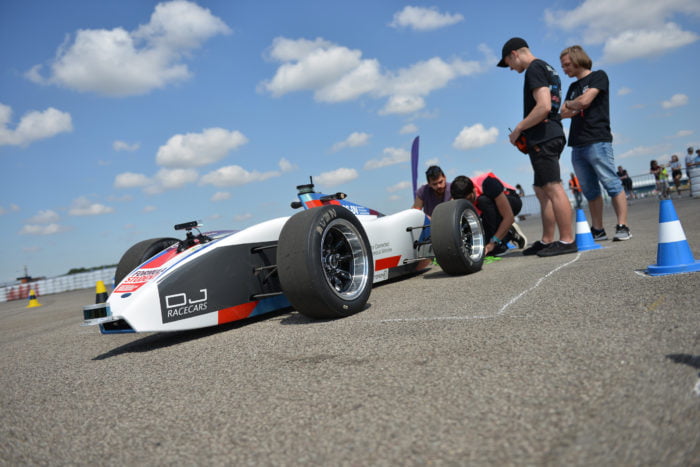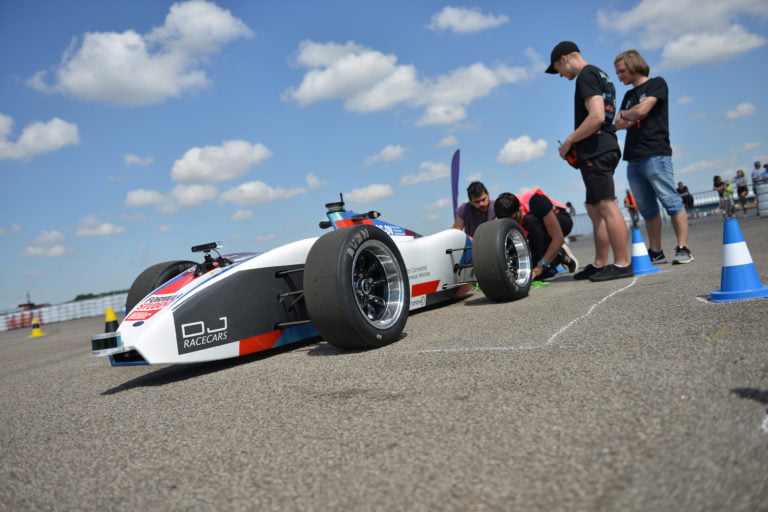 2021 saw the Glasgow team enter the driverless part of the competition for the first time. This involved integrating their software with the organisers' autonomous car. They finished 4th in this category, an excellent achievement for their inaugural year.
Over the past four years, Mapix technologies have been a Platinum sponsor of the consistently winning University of Edinburgh Formula Student AI team (EUFS). We are proud to now sponsor both university teams.
Support to the teams from Mapix technologies comes with each team being provided a Velodyne VLP-16 Puck, a 360° horizontal field of view LiDAR sensor, with 16 laser channels, 100m range and scanning up to 600,000 points per second.
Mapix technologies is the official distributor of Velodyne scanners in the UK, Ireland, Belgium, Luxembourg and the Netherlands. Working with LiDAR since 2008, Mapix is a leading authority in LiDAR solutions and system integration in the fields of industrial automation, robotics and autonomous vehicles.
Gert Riemersma, founder and CTO of Mapix technologies commented, "We are delighted to announce our new partnership with UG Racing and continued sponsorship of the EUFS team. It has been interesting and rewarding to see how the EUFS team has developed its' autonomous car over the past four years and we look forward to witnessing the continued progress both teams make this year."
Kai Lascheit, Team Lead of UG Racing at the University of Glasgow added, "Mapix technologies has kindly provided us with a Velodyne Puck LiDAR sensor, which enables us to achieve real-time, 360°, 3D distance and reflectivity measurements to enhance our driverless entry. With this, we can vastly improve our track detection technology, which we hope will help us to excel at the Formula Student UK in July 2022. We are excited to continue developing our driverless technologies and look forward to seeing the improvements made throughout the year."
For more information visit: