Autonomous robot that helps maintain your garden
Researchers at the University of Edinburgh, along with their research collaborators in the EC funded TrimBot2020 project, have been involved in the development of a battery powered autonomous robot that can prune roses and bushes. Trimbot incorporates camera, stereo 3D vision technology and LiDAR to navigate around gardens and use its cutting tools to trim a variety of different bushes and hedges.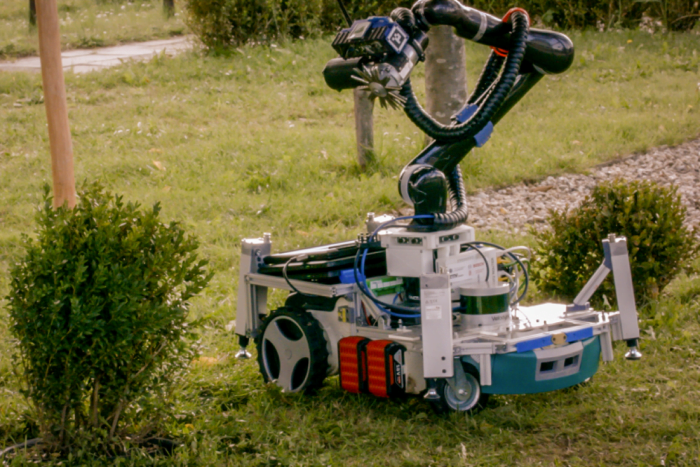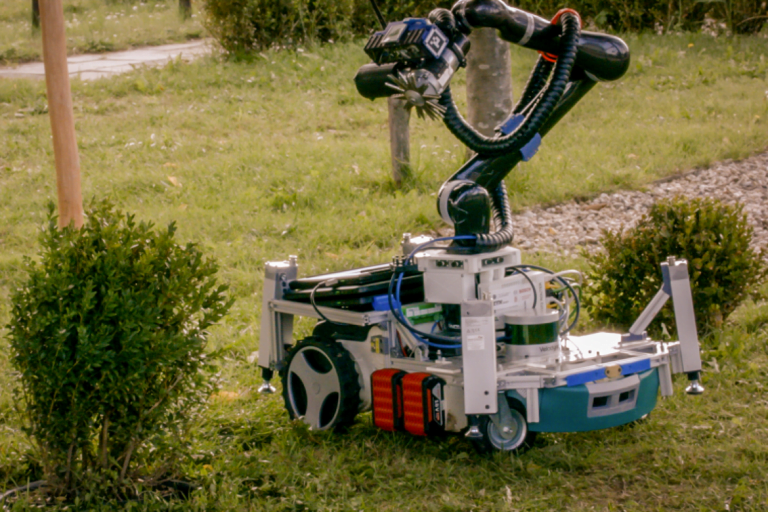 Trimbot is equipped with a 10 camera 360 degree stereo 3D sensor, along with cameras, a flexible robotic arm, Velodyne Puck LiDAR and precise cutting devices. These are all mounted onto the body of what was once an automated Bosch manufactured lawnmower.
Robot knows exactly where to cut
Researchers developed algorithms that allowed the robot to examine growth of bushes and compare to their ideal shapes, before commencing trimming. Trimbot also specialises in trimming rose bushes by identifying exactly where to cut the plant's stem.
In 2016 a consortium of eight organisations across Europe, co-ordinated by researchers from the University of Edinburgh, were awarded a grant by the European Union's Horizon 2020 programme to research a new vision controlled robot for autonomous navigation and trimming of outdoor gardens.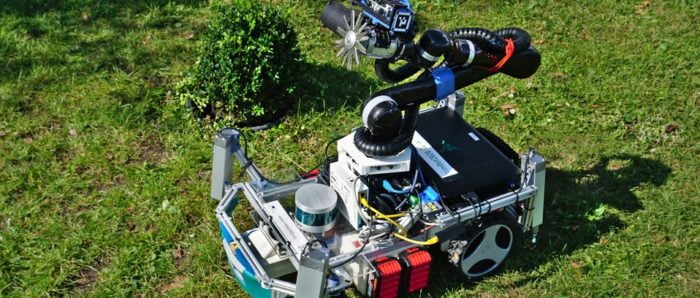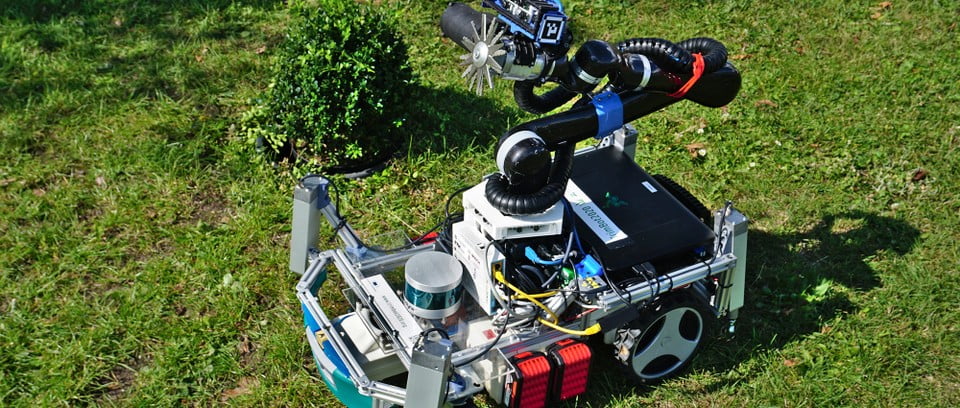 Professor Bob Fisher (consortium coordinator) from the School of Informatics at University of Edinburgh commented, "It has been challenging to create a robot to work reliably outdoors with differing lighting and environmental conditions. It has been a huge engineering achievement by all the contributing teams. One key driver for the project was the desire to extend outdoor 3D sensing technology. Another was to explore a novel outdoor robotics application, while building on the expertise of the research partners, particularly that of Bosch and Waganingen University and Research."
Assist farmers or elderly gardeners in the future
Though Trimbot is not due to be manufactured at this stage, it could be developed further to assist farmers or elderly gardeners. The navigation and outdoor modelling technology are also being considered for use in other outdoor robotics applications, such as advanced autonomous lawn mowers.
For more information on the Trimbo2020 project click here
To see more about the Velodyne Puck LiDAR sensor click here