Leddar Vu8 LiDAR sensor
The Leddar Vu8 is a compact, cost effective versatile solid state LiDAR Sensor for detection and ranging. Small and robust the Vu8 detects and tracks multiple objects simultaneously in eight distinct segments within the sensor's Field of View (FoV). Detecting objects up to 215m in a package weighing only 128 grammes or less, it uses a single fixed light source, which significantly increases the sensor's robustness and cost-efficiency as compared to any scanning LiDAR solution. The Leddar Vu8 is available in 3 different configurations – Narrow, Medium and Wide Field of View.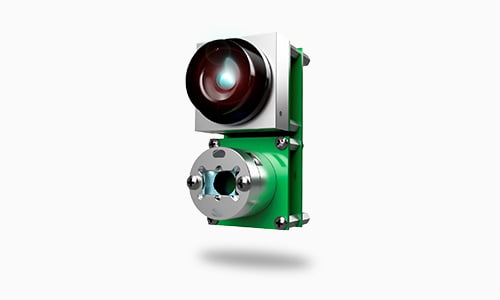 The Leddar Vu8 is CE marked to provide assurance that it meets all required European legislation.
Technical specification
Long range detection – up to 185m
Rapid refresh rate 100Hz
Compact and lightweight
Wide FoV in eight detection segments
Suitable for indoors and outdoor applications
Various beam options for optimised field of view
Reliable in any lighting conditions – day or night
Fixed beam with no moving parts, increasing robustness
Horizontal and vertical configurations available
Fixed light source – Class 1 eye safe – 905nm
Dimensions: 70mm x 35.9mm x 71.2mm
Weight: 107 – 128grammes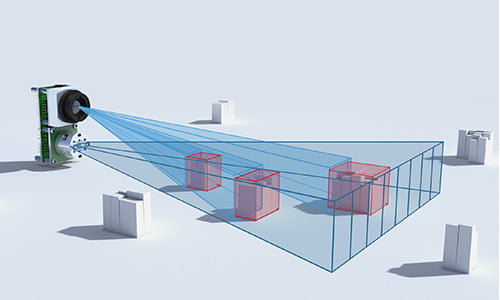 Easy integration as the unit comes with a software development kit, the Leddar Enabler SDK which has a user friendly API with .NET and C Libraries
Recommended Applications
Vehicle detection
Proximity detection of people
Industrial automation
Collision Avoidance
Optional extras
Vu8 starter kit for USB/ Serial/CAN, includes: Micro-USB cable, 12VDC power supply and mounting bracket
Price indication £
(Relative to range of scanners available from Mapix technologies)
Downloads and Media