Mapix to attend EUFS Showcase Event
Posted on March 26, 2019 in News
As Platinum Sponsor of Edinburgh University Formula Student, we are always delighted to support the team's activities. At their event this Friday, the team will be unveiling the 2019 EUFS cars, which will compete in the Formula Student Competition.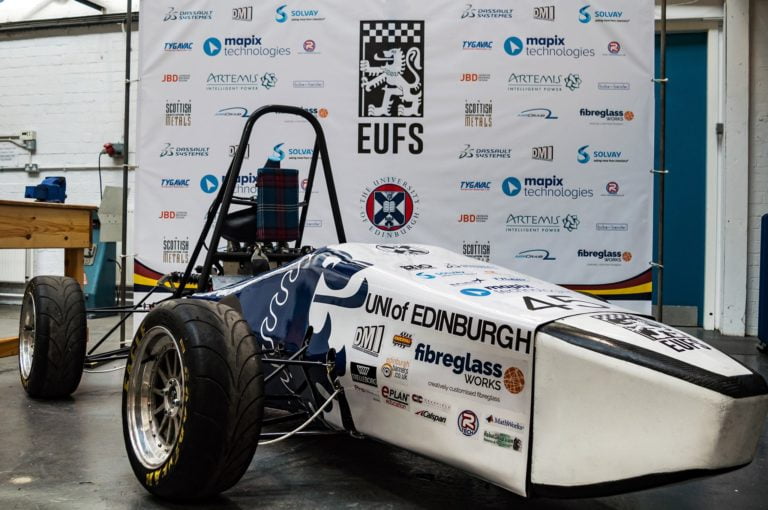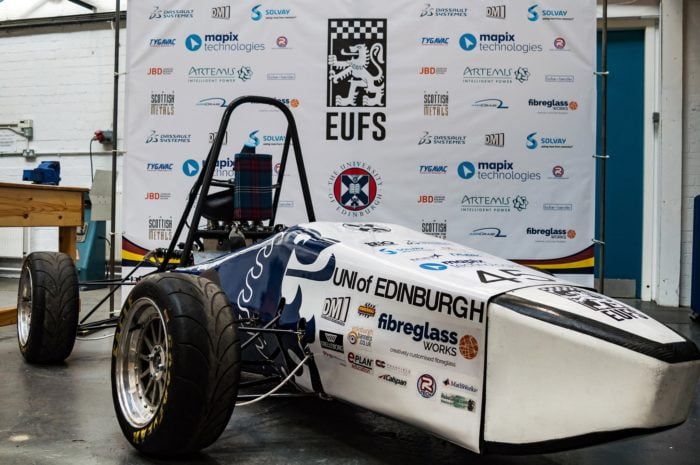 The EUFS team
EUFS (Edinburgh University Formula Student) was established in 2014 by a group of undergraduate students of various disciplines at the University of Edinburgh. The Formula Student competition tasks teams with designing, building and racing a single-seat race car. Last year an additional competition, Formula Student – Artificial Intelligence (FS-AI), was added, tasking students with developing AI software for a driverless race car.
When the autonomous competition was added to the roster, we knew we could provide invaluable support. For the past two years, we have sponsored the team and provided mentoring and technical support. Along with our expertise, we also provide the team with crucial hardware for their driverless race car challenge bid.
This includes a loan of a Velodyne VLP-16 PUCK™, a 360° horizontal field-of-view LiDAR sensor with a 100m range, 16 laser channels and up to 600,000 points per second. This sensor was installed on a self-driving car provided by the contest organisers, the Institution of Mechanical Engineers (IMechE).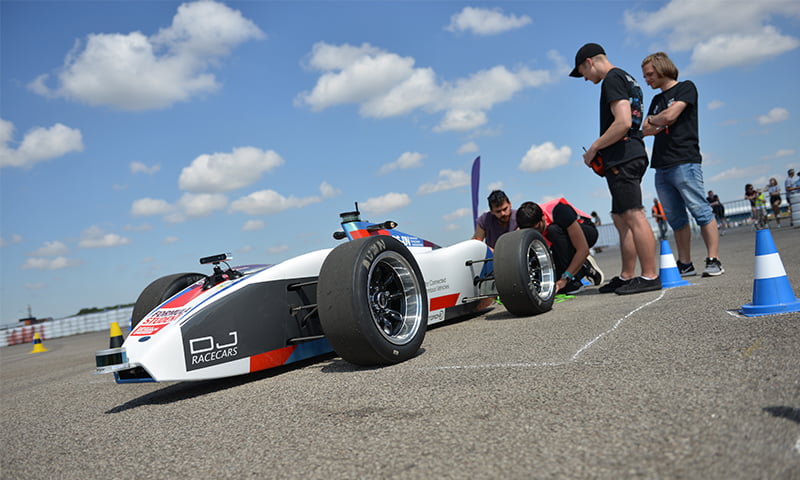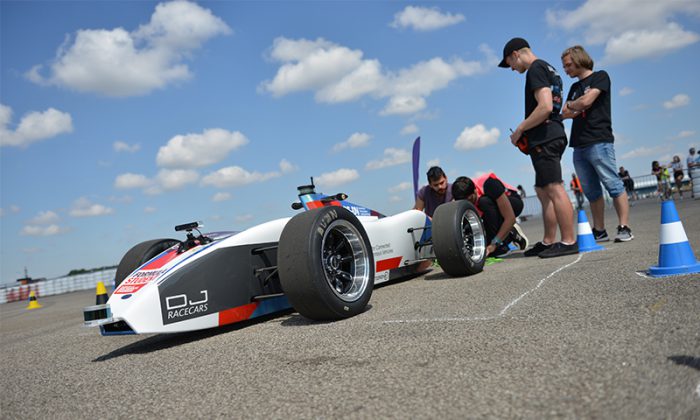 The results of this hard work by both the EUFS team and Mapix were realised last year when the University of Edinburgh team took first place Formula Student – Artificial Intelligence (FS-AI) 2018, the UK's first autonomous race car contest. You can read more about the team's win here. You can also view one of the team's track drive runs from the 2018 competition that they won, including the LiDAR imagery from their Velodyne VLP-16 scanner donated by Mapix,here.
The event this Friday will give attendees an insight into the Formula Student competition and the team's achievements this year. The team will also unveil two cars and provide insight into how the AI car "sees" the world.
This event is free and open to everyone, to book a place follow the link here.