Future cities – Smart Mobility and Urban Environment
Posted on February 6, 2020 in Blog
Mapix technologies CTO and founder Gert Riemersma will be attending the Smart Mobility and Urban Environment Conference. This event is at the British Residence in Brussels on Monday 12th February 2020.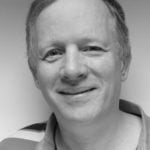 The Department for International Trade is collaborating with Smart Cities Vlaanderen to organise the conference. Companies have the opportunity stimulate new business relationships and to explore a better future for cities.
Smart Cities Vlaanderen aims to be an innovative network to connect cities, companies and Universities. It works to raise awareness about the added value of smart cities and bring innovative ideas together.
Smart cities provide an opportunity to harness technology to address issues of urbanisation. Smart mobility looks at integrated, automated and personalised travel on demand.
LiDAR plays an important role in smart city applications. These include measuring and monitoring areas for pedestrian safety, vehicle traffic and congestion. LiDAR is also an integral sensor with autonomous cars, shuttles, buses, robotaxis and commercial vehicles.
Mapix technologies have been working in the sphere of LiDAR since 2008. Today we are are a leading authority in LiDAR solutions in industrial automation, robotics and autonomous vehicles. Mapix technologies are the exclusive authorised distributor of Velodyne and LeddarTech LiDAR products in the UK, Ireland, Belgium, Netherlands and Luxembourg.
Gert commented, "We are looking forward to meeting other companies interested in incorporating LiDAR into their smart mobility and urban environment challenges.  LiDAR can play an important role using technology to improve safety, efficiency and quality of life in a city.
For more information visit www.mapix.com