Velodyne Lidar launches legal action over patent infringement
Posted on September 12, 2019 in Events, News
Implications for infringing LiDAR product users
Velodyne, the world leader in LiDAR for autonomous vehicles, has launched legal proceedings over patent infringements. Action has been raised in courts in America and the US International Trade Commission (ITC).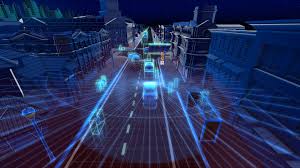 Infringements by Hesai and RoboSense
Velodyne LiDAR has raised action against two Chinese based competitors. These are Hesai and Suteng Innovation Technology also knows as RoboSense. The implication for users of these infringing products could be serious.
In its complaints Velodyne state that both Robosense and Hesai have been selling products that infringe US Patent Number 7,696,588 (High Definition Lidar System). This patent was awarded to David Hall, Velodyne's founder in 2011. It covers LiDAR sensors which have rotating emitters and detectors.
Velodyne has asked the court to stop both Hesai and RoboSense from selling the alleged copied products in the US.
What does this mean for existing users and future buyers
CEO of Mapix technologies Ltd, Gert Riemersma commented, "With this court action, existing LiDAR sensor users and those thinking to buy should be wary of using LiDAR scanners with rotating emitters and detectors which are NOT manufactured by Velodyne. This legal action could provide issues for integrated system providers. Including companies producing datasets for reuse or resale. Also for those wishing to publish papers and articles using results from such scanners or integrated solutions."
See the media statement from Velodyne
What do I do next?
For more information and to discuss how to mitigate against future legal issues call Steven Gillan at Mapix technologies on 0771 930 7964  or email steven@mapix.com